Main content starts here.
Tokyo Photo News January 2022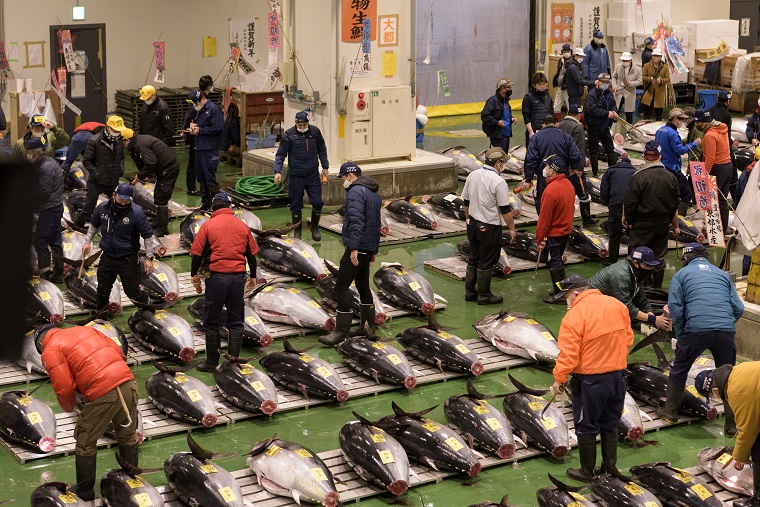 January 5, 2022 First Market at Toyosu Market
The first market (first auction) of the year was held at Toyosu Market in Koto City. The tuna auction was held in the Wholesale Seafood Building, and the treasure boat auction was held in the Fresh Produce Building.
The highest price for tuna this year was 16.88 million yen for 211 kilograms of tuna from Oma, Aomori Prefecture (80,000 yen per kilogram).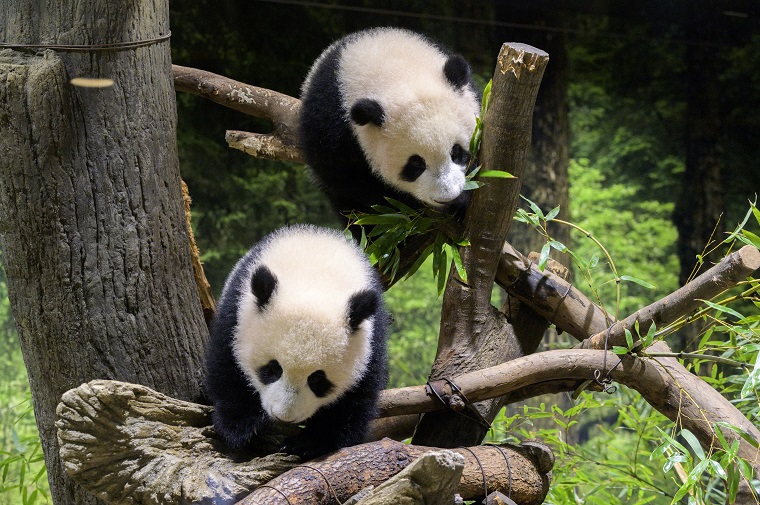 January 12, 2022 Twin Giant Pandas Xiao Xiao and Lei Lei at Ueno Zoological Gardens Make Public Debut
The twin giant panda cubs Xiao Xiao and Lei Lei, who were born on June 23, 2021, and their mother Shin Shin were available to be seen by the public at the Ueno Zoological Gardens in Taito City. This was the public debut of the twins. While the zoo had been temporarily closed since November 11 due to the resurgence of COVID-19, it was opened for a limited three-day period to those who had won a chance to enter in an advance lottery. The twin pandas acted as they usually would without seeming surprised by the visitors.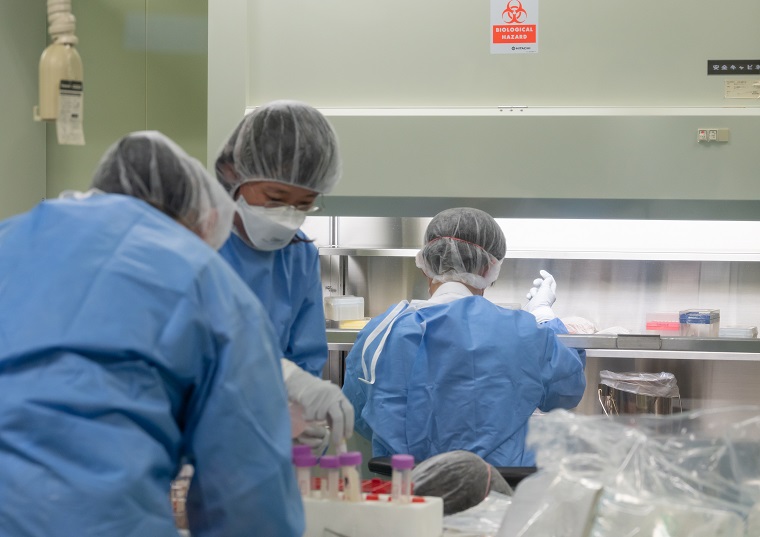 January 12, 2022 Omicron Variant Testing at Institute of Public Health
In order to understand the occurrence of variant strains in Tokyo, the Tokyo Metropolitan Institute of Public Health conducts screening for the presence of genetic mutations, in addition to PCR testing and genome analyses of variants corresponding to Omicron strains.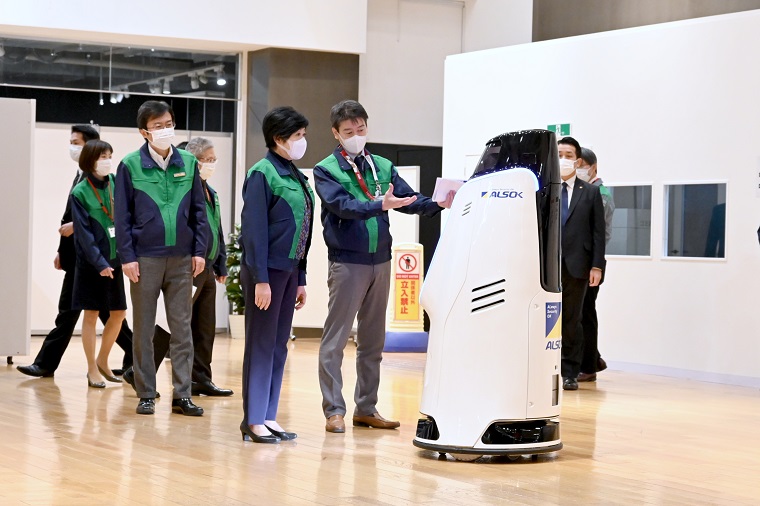 January 23, 2022 Administrative Inspection (Medical Treatment Facility During Spreading Infections: Tokyo Sports Square)
Governor Koike inspected an accommodation facility for COVID-19 patients (Tokyo Sports Square) that will open on January 25.
Governor Koike said, "This facility is principally for asymptomatic patients who may spread the virus to their family members. While the number of infections is increasing, this facility is one of the model cases where we are making various efforts to secure space so that everyone can feel at ease. We will utilize the three powerful weapons of oral medicine, boosters, and neutralizing antibody medicine, and move forward comprehensively."
Tokyo Photo News backnumbers