Main content starts here.
Tokyo Photo News December 2021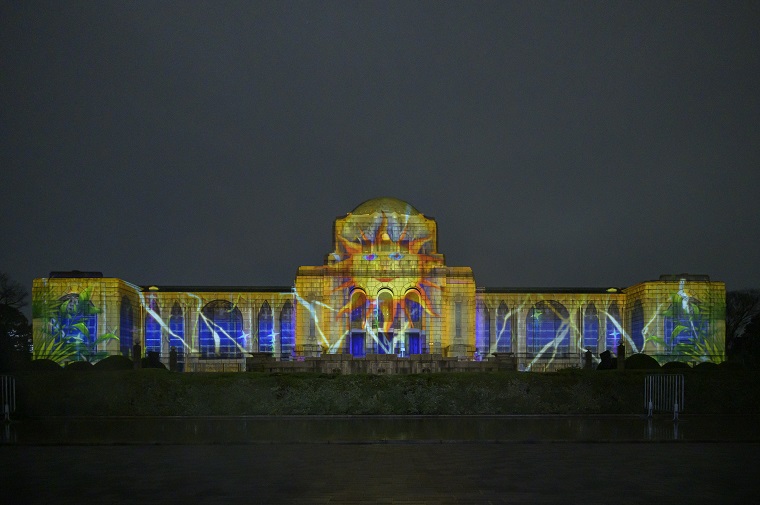 December 8, 2021 Light festival "Tokyo Lights"
From December 9 to December 12, the light festival "TOKYO LIGHTS" was held at Meiji Jingu Gaien (Shinjuku Ward), where projection mapping and laser illuminations with light and music were showcased.
On the final day, a public screening and award ceremony for the "1 minute Projection Mapping Competition" was held. "THE FOX, THE FOLKS" performance, entitled "THROUGH THE NIGHT" (Indonesia) won the Tokyo Governor Prize (Grand Prix) for which 246 groups from 54 countries and regions around the world entered.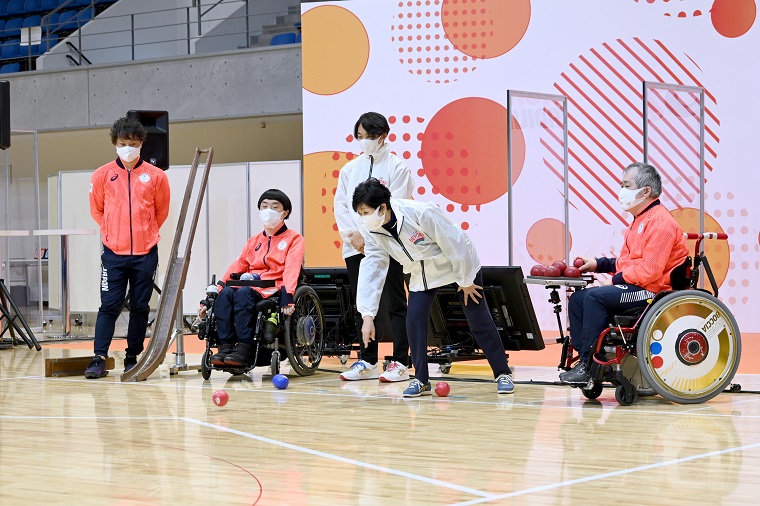 December 11, 2021 BEYOND STADIUM 2021 Boccia exhibition match
On December 11, Governor Koike attended the "BEYOND STADIUM 2021" event held at Arena Tachikawa Tachihi and participated in an exhibition match with the boccia national team "Hinotama Japan."
Governor Koike said, "Boccia is a sport that anyone can enjoy. The number of boccia teams is increasing in schools and companies. I hope everyone will be familiar with it."
"The biggest event of this year was the Tokyo 2020 Olympic and Paralympic Games. I think that the Paralympic Games are engraved in the hearts of many people. Let's share this memory as a legacy. I would like to take the opportunity to expand Parasports steadily."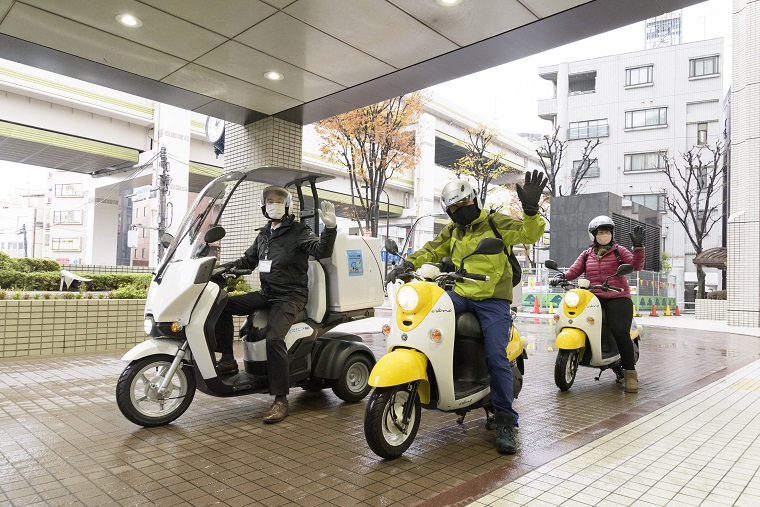 December 14, 2021 EV motorcycle battery share departure ceremony
On December 14, the first EV motorcycle battery share ceremony was held in collaboration with the Tokyo Metropolitan Government, Itabashi Ward and related companies at the capital's Itabashi Ward Office. The Tokyo Metropolitan Government aims to make the motorcycles sold in Tokyo 100% non-gasoline by 2035 with the objective to realize "Zero Emission Tokyo," an environmentally advanced city that does not emit CO2.
The EV motorcycle battery sharing business rents EV motorcycles to individuals and businesses and replaces batteries at battery replacement spots (15 locations in total) installed at Itabashi Ward facilities, gas stations and convenience stores in the ward.
At the ceremony, in addition to a video message from Governor Koike and greetings from Itabashi Ward Mayor Takeshi Sakamoto and Chief of the Bureau of Environment Shoichi Kurioka, a battery replacement demonstration by actor Taiyo Sugiura, who is the Itabashi Ward Tourism Ambassador, was held.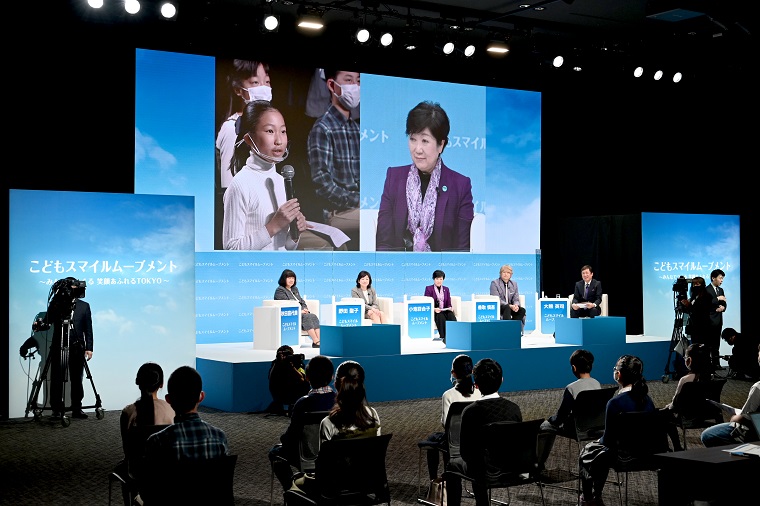 December 19, 2021 "Children's Smile Movement" kick-off/action
In order to create a "Children First" society in Tokyo, a wide range of persons are collaborating to develop a "Children's Smile Movement" what will bring smiles to children now and in the future.
On December 19, Governor Koike, Minister of State for Special Missions Seiko Noda, Kiyomi Akita, Chairwoman of the Children's Future Conference, and talent Shingo Katori attended the children's smile movement "Kick-off/Action" event.
Tokyo Photo News backnumbers