Main content starts here.
Tokyo Photo News September 2021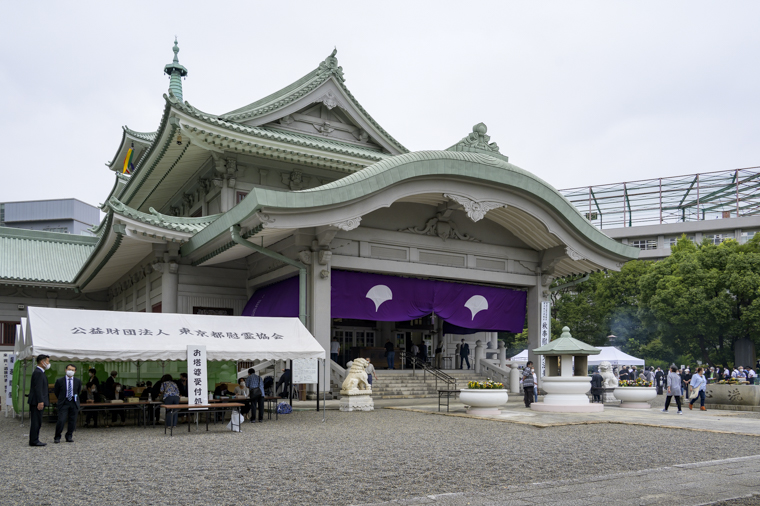 September 1, 2021 Autumn Memorial Service
An Autumn Memorial Service for the victims of the Great Kanto Earthquake of 1923 and the Great Tokyo Air Raid was held at the Tokyo Metropolitan Memorial Hall in Yokoamicho Park. The Memorial Service was scaled down due to COVID-19.
"We shall never forget the memories of disasters and wars and pass them on to future generations," said Vice Governor Takeichi on behalf of Governor Koike.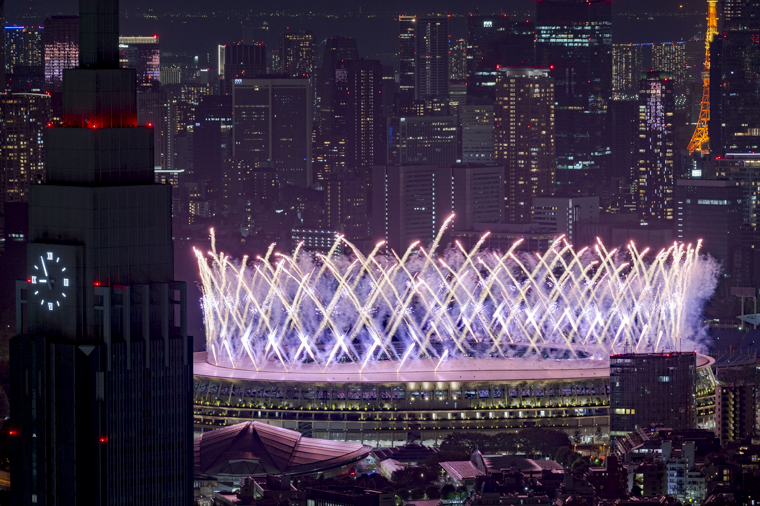 September 5, 2021 Fireworks at the Closing Ceremony of the Tokyo 2020 Paralympic Games
About 4,400 athletes from 162 countries and regions, as well as a team of refugees participated in the Paralympic Games, a keen competition held over 12 days.
Governor Koike commented: "The COVID-19 pandemic forced the Tokyo 2020 Games to be held under unprecedented conditions of a one-year postponement and the banning of spectators at the venues . . . We will devote our resources to linking the Tokyo 2020 legacy to sustainable recovery and presenting a new model for the Olympic and Paralympic Games."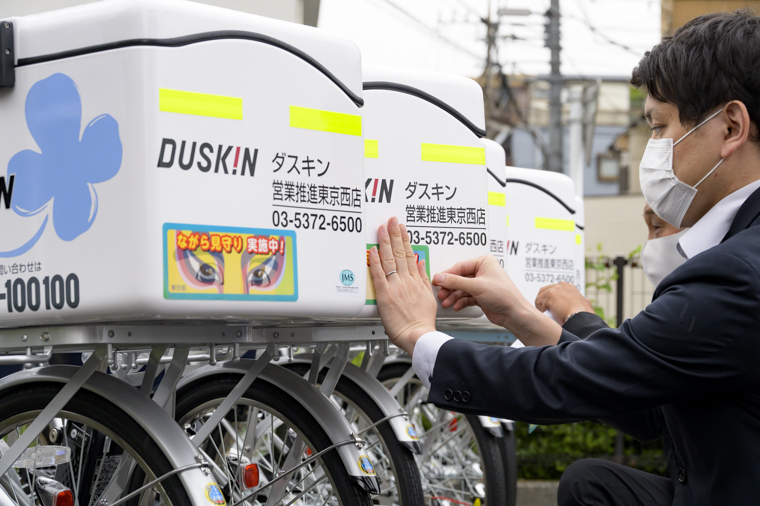 September 14, 2021 "Nagara Mimamori" (watch over while) collaborative project (Duskin Co., Ltd., which concluded a memorandum of understanding this year)
"Nagara Mimamori" (watch over while) is a collaborative project in which companies watch over vulnerable people such as children and elderly while carrying out daily work. Until now, convenience stores, credit unions, taxis, insurance companies, delivery companies et cetera count amongst partners, and the number of involved people is increasing year by year.
Tomoko Fujiwara, Section Chief at the Tokyo Metropolitan Government Office for Promotion of Citizen Safety: "By sticking a sticker on their vehicles, collaborators show Tokyo citizens that they are watching over them. I think it is important that many people have an attentive eye to prevent crime and accidents. There are various companies moving around Tokyo by vehicles, so we would like to encourage cooperation in the future."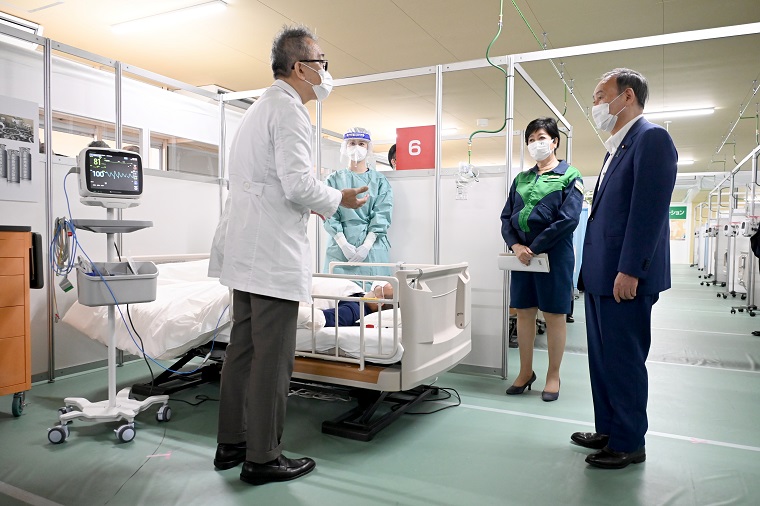 September 16, 2021 Governor's Inspection (oxygen and medical station: Tsukiji)
Governor Koike visited the Tsukiji oxygen and medical care station together with Prime Minister Suga.
Governor Koike said, "We have set up oxygen and medical care stations at the Tomin-no-Shiro, in Tsukiji and the Tama area, where antibody cocktail treatments will prevent patients from developing severe symptoms."
"We would like to work closely with the national government to curb the spread of the virus, including the development of neutralizing antibody cocktails, vaccination, and oral medicine. In addition to so far taken basic measures such as wearing masks and disinfection, we will thoroughly advance measures against COVID-19 with offense and defense."
Tokyo Photo News backnumbers