Main content starts here.
Tokyo Photo News June 2021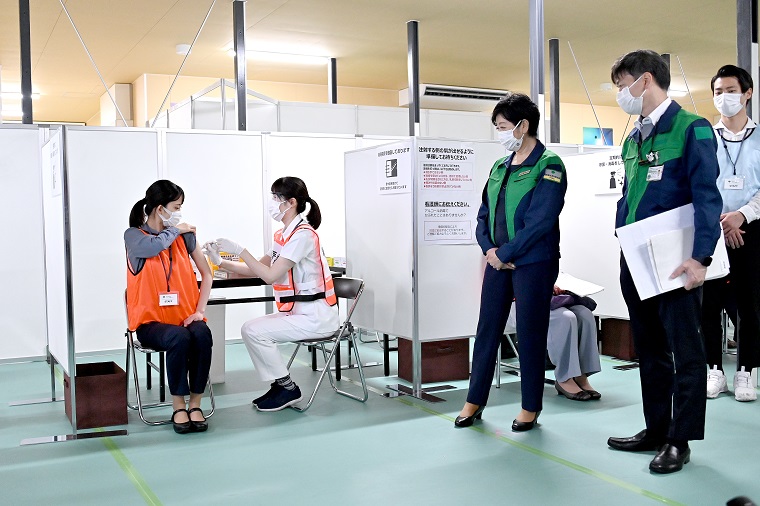 June 4, 2021 Governor's inspection (Tokyo Tsukiji Vaccination Center)
Prior to the opening on June 8, Governor Koike visited the Tokyo Tsukiji Vaccination Center.
This center was set up at a site used for the Tokyo 2020 Games. Until July 3, employees of the Metropolitan Police Department, the Tokyo Fire Department and people involved in the Tokyo 2020 Games were inoculated.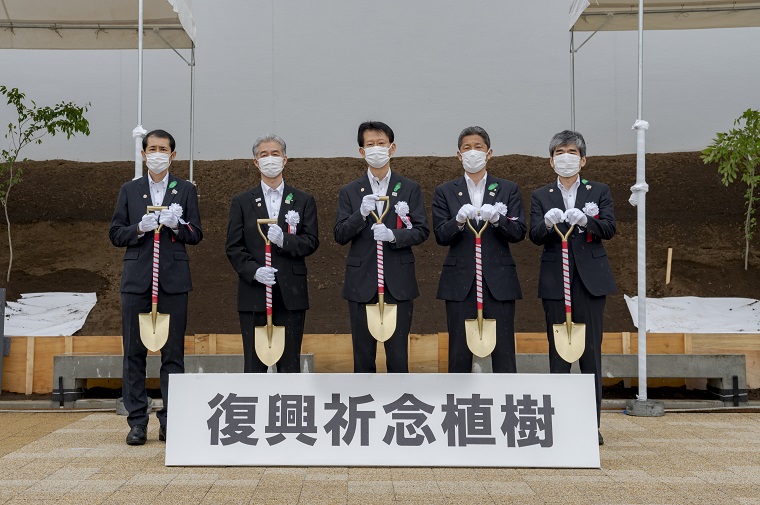 June 6, 2021 Reconstruction Prayer Tree Planting at Ariake Arena
Emblematic trees of Iwate Prefecture, Miyagi Prefecture, Fukushima Prefecture and Kumamoto Prefecture were planted at the Ariake Arena in Tokyo. They shall stand as a symbol and transmit "The Recovery and Reconstruction Olympics and Paralympics" throughout and beyond the Tokyo 2020 Games.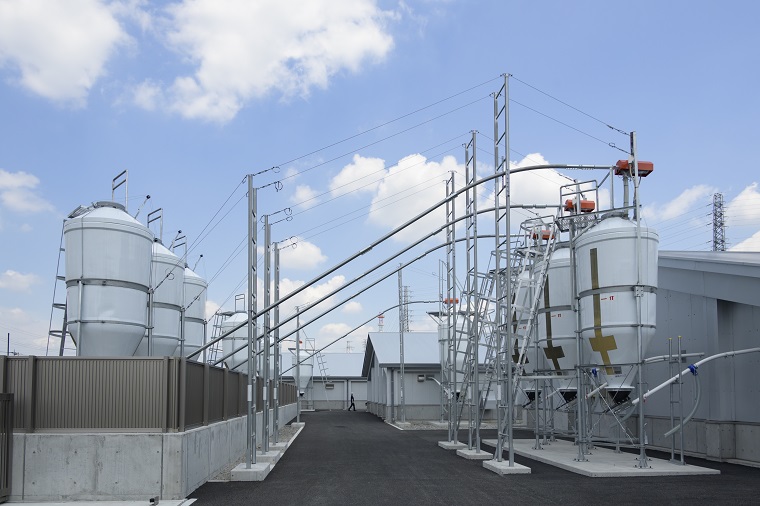 June 15, 2021 Completion of a new facility at the Ome Livestock Center
Most of the Tokyo Development Foundation for Agriculture, Forestry and Fisheries Ome Livestock Center's facilities were built in the 1980's and work efficiency was poor due to aging and old-fashioned equipment. Furthermore, the epidemic prevention system against infectious diseases needed to be strengthened. Therefore, reorganization work of the facility started in 2019 and the new piggery and poultry house began operating in March this year.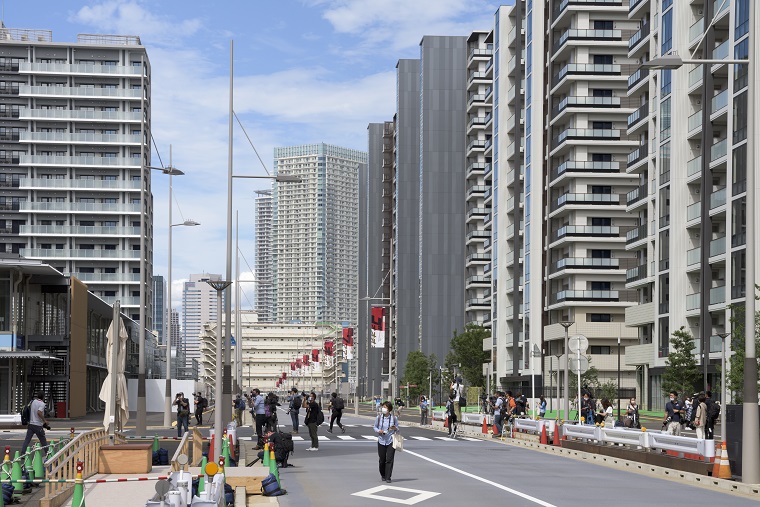 June 20, 2021 Athletes' Village preview (press tour)
A press preview of the Athletes' Village was held and details of each facility were presented. The village is divided into a living zone for athletes, an operation zone, and a Village Plaza with cafes and stores to be used by athletes. There is also a temporary medical facility for fever outpatients. The village was closed due to the termination of the Tokyo 2020 Olympics but reopened on August 17 to welcome Paralympic athletes.
Tokyo Photo News backnumbers