Main content starts here.
Tokyo Photo News October 2021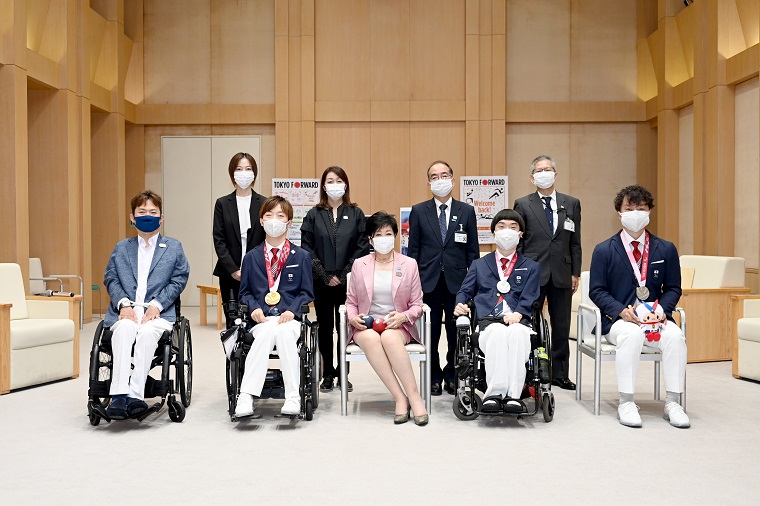 October 1, 2021 Tokyo 2020 Paralympic Games boccia athletes courtesy call
On October 1, Tokyo 2020 Paralympic Games boccia athletes paid a courtesy call on Governor Koike.
The Governor said, "I think that many people were moved by the wonderful performances and enjoyed the competitions. ... I would like to take the Paralympics as a start line to enhance diversity and inclusion." Hidetaka Sugimura, a gold medalist in individual: "I am grateful that I could compete against players from various countries despite these difficult times of COVID-19."
"I am happy with the silver medal, but I want to win gold in three years in Paris" said Kazuki Takahashi, a silver medalist in mixed pairs.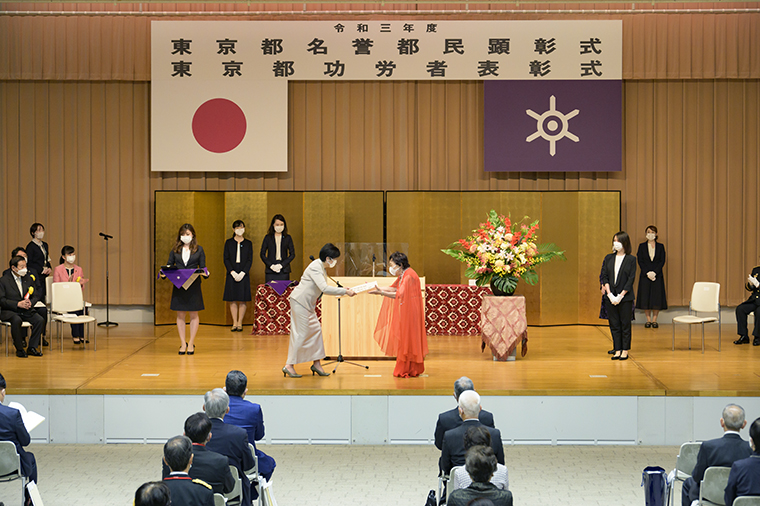 October 1, 2021 Tokyo Honorary Citizen Award and Tokyo Merit Award ceremonies
On October 1, the 2021 Honorary Citizen Award and the Tokyo Merit Award ceremonies for 298 people (including 18 groups) were held. Three individuals, Michio Ui, a professor emeritus at The University of Tokyo, who contributed to the development of intracellular signal transduction research, Yushi Odashima, an English literary and translator who completed the translations of all Shakespeare plays, and Japan's oldest active pianist player, Mayako Muroi, were selected as Honorary Citizens. Mayako Muroi: "I am pleased to be alive at the age of 100 and convey the magical musical beauty of Beethoven and Mozart to everyone. It is an unexpected honor for me."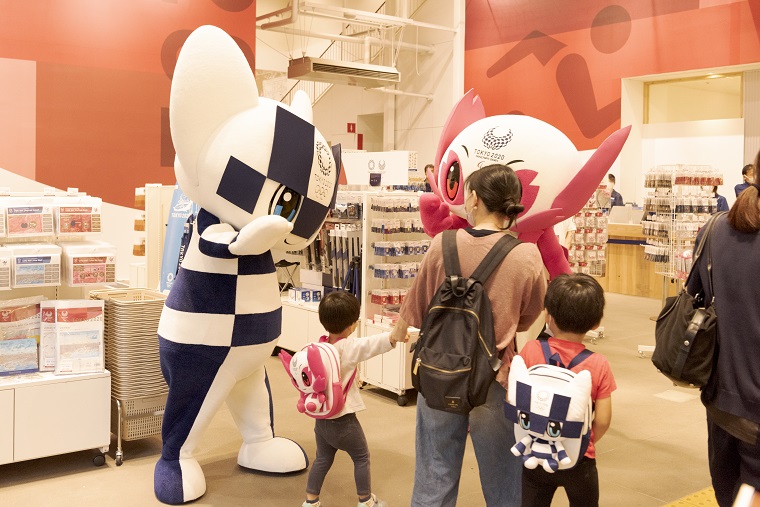 October 16, 2021 Tokyo 2020 ARIGATO Event
In cooperation with the Tokyo 2020 Organising Committee, the Tokyo Metropolitan Government exhibited Tokyo 2020 Olympic and Paralympic Games equipment, offered boccia and goalball competition experiences, and sold officially licensed products from October 16 to October 24. The "Tokyo 2020 ARIGATO Event" was held at the Tokyo Sports Square in Tokyo's Chiyoda Ward. The number of visitors was limited and thorough COVID-19 infection prevention measures were taken. Tokyo Sports Square will continue to hold exhibitions related to the Games.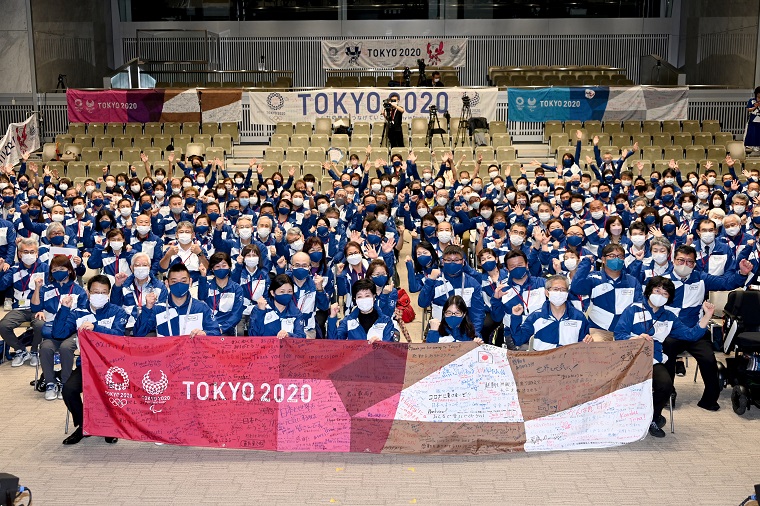 October 17, 2021 Thank-you letter presentation ceremony for the City Cast
For expressing gratitude to the City Cast, which played an important role in the Tokyo 2020 Games, a thank-you letter presentation ceremony was held at the Tokyo Metropolitan Government Building. Governor Koike said, "The City Cast members have been really enthusiastic from the preparations to carrying out actual activities. Thank you again for the support which was meaningful to the host city. Thank you for your continued cooperation so that the volunteer culture will take root and become a legacy of the Tokyo 2020 Games."
Tokyo Photo News backnumbers