Main content starts here.
Tokyo Photo News July 2021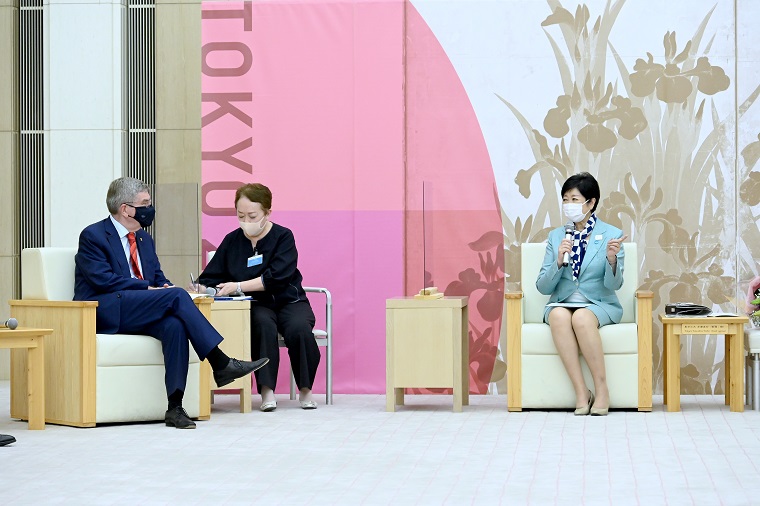 July 15, 2021 Visit (Mr. Thomas Bach, president of the International Olympic Committee)
Governor Koike met with International Olympic Committee (IOC) President Bach, Vice President Coates and Hashimoto Seiko, president of the Tokyo Organising Committee of the Olympic and Paralympic Games.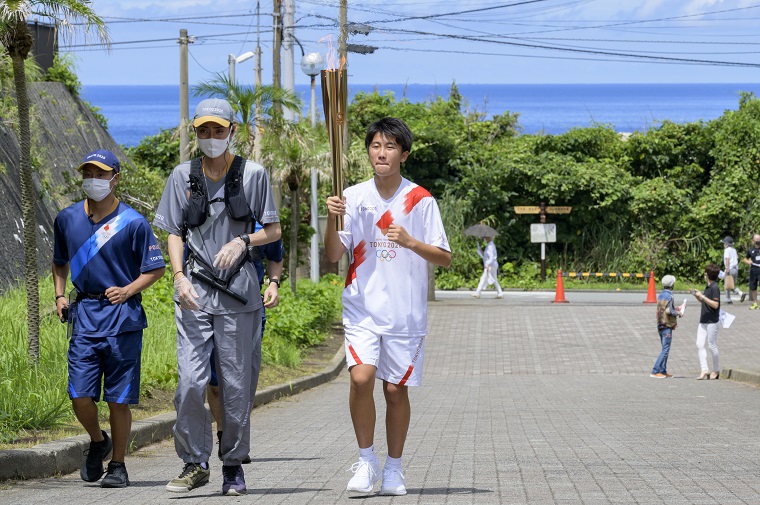 July 16, 2021 Torch Relay on Miyakejima
The Olympic Torch Relay took place in the island area on July 15 and July 16. The torch arrived in Miyake Village on the 15th, and the torchbearers ran for the first time on Tokyo's public roads.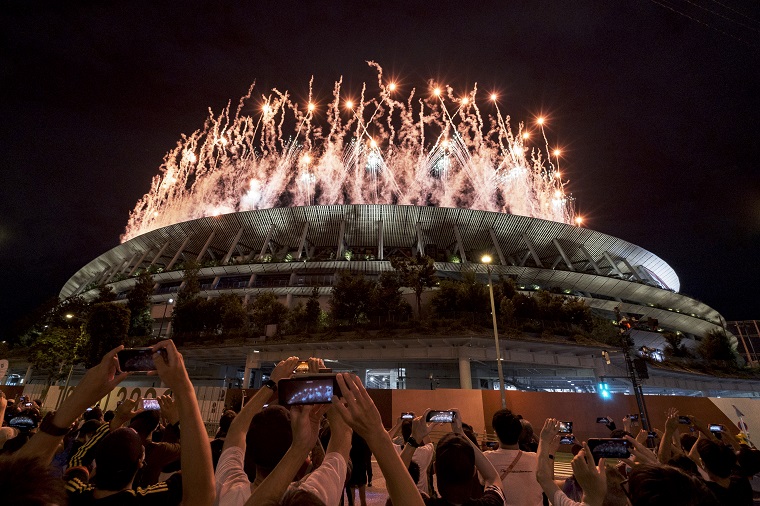 July 23, 2021 Tokyo 2020 Olympic Games Opening Ceremony
The Tokyo 2020 Olympic Games Opening Ceremony was held at the Olympic Stadium. Athletes from 206 countries and regions participated in the competition until August 8.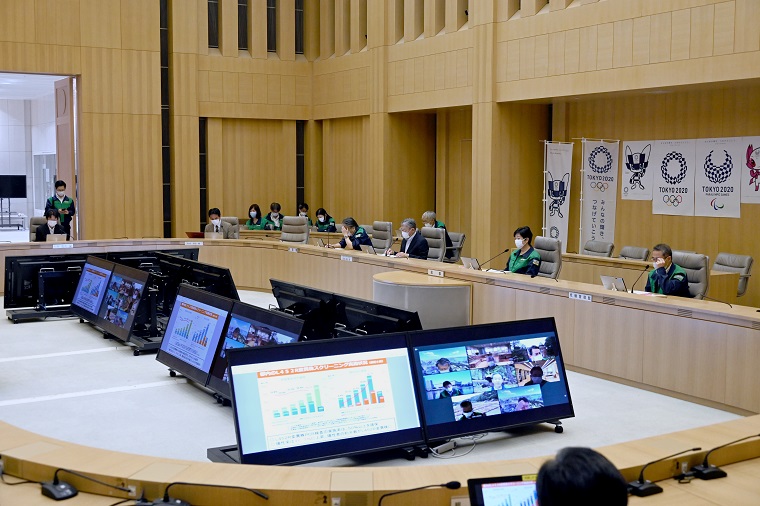 July 29, 2021 56th COVID-19 Monitoring Meeting
The 56th Tokyo Metropolitan Government COVID-19 Monitoring Meeting was held.
The 7-day average of new positive cases increased to 2,000. The number of inpatients doubled within about a month and the system for health care provision has begun to be under strain.
Tokyo Photo News backnumbers