Main content starts here.
Tokyo Photo News August 2021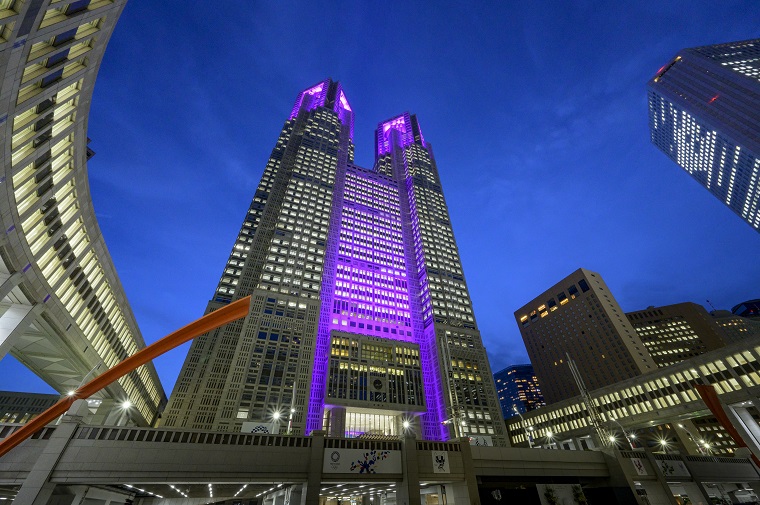 August 19, 2021 Illumination of the Tokyo Metropolitan Government Building for the IPC (International Paralympic Committee) "WeThe15 Campaign"
To celebrate the start of the IPC (International Paralympic Committee) "WeThe15 Campaign," a global human rights movement for the 1.2 billion persons with disabilities, over 125 iconic landmarks around the world were lit up in purple. In collaboration, the Tokyo Metropolitan Government illuminated its Building No. 1 on August 19.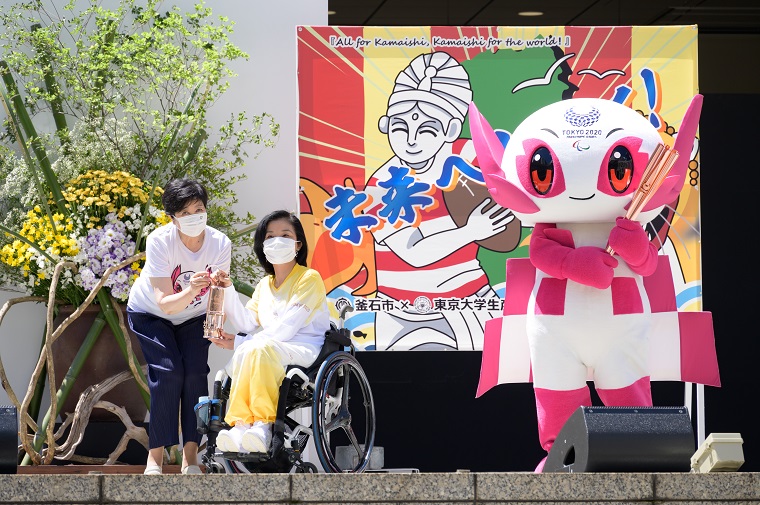 August 20, 2021 Tokyo Paralympic Torch Relay Flame Gathering Ceremony
In view of the Tokyo Paralympic Games, a "Flame Gathering Ceremony" for bringing together the flames lit in Tokyo's 62 wards, cities, towns and villages, was held at the Tomin Hiroba (Citizen's Plaza).
During the ceremony, the three separate flames, "Special Ward Flame," "City Flame" and "Town and Village Flame" were merged into a single "Flame of Tokyo."
The Governor said: "The fires that each of the 62 special wards, cities, towns and villages ignited have been brought together. Following, Mrs. Taguchi will carry it and a Paralympic flame will be created at the State Guest House tonight. Without the success of the Paralympics, the Games cannot be successful. We will make it a safe and secure event and connect its legacy with the development of a sustainable city." The lantern was handed to Aki Taguchi, official Ambassador of the Tokyo 2020 Torch Relay, who participated in the ceremony.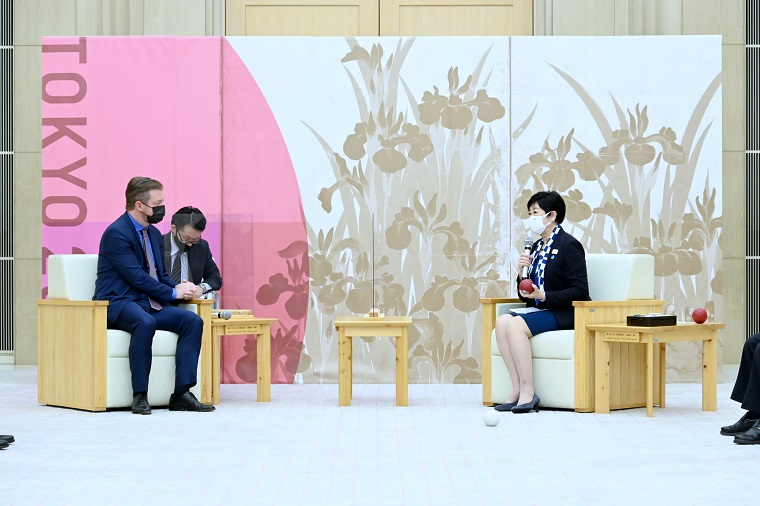 August 23, 2021 Meeting between Andrew Parsons, President of the International Paralympic Committee and Governor Koike
International Paralympic Committee President Andrew Parsons met with Governor Koike.
The Governor said: "We have been taking various initiatives for the Paralympics. For example, boccia is a sport that anyone can enjoy and there are numerous boccia teams established in schools all over Japan. Considering the characteristics of the para-athletes, it is really important that we maintain safety and security."
Chairman Parsons said: "These Games will not only be remembered because of COVID-19. I think that they will leave a long-lasting legacy of a more inclusive society and a society with a more inclusive attitude in the years to come."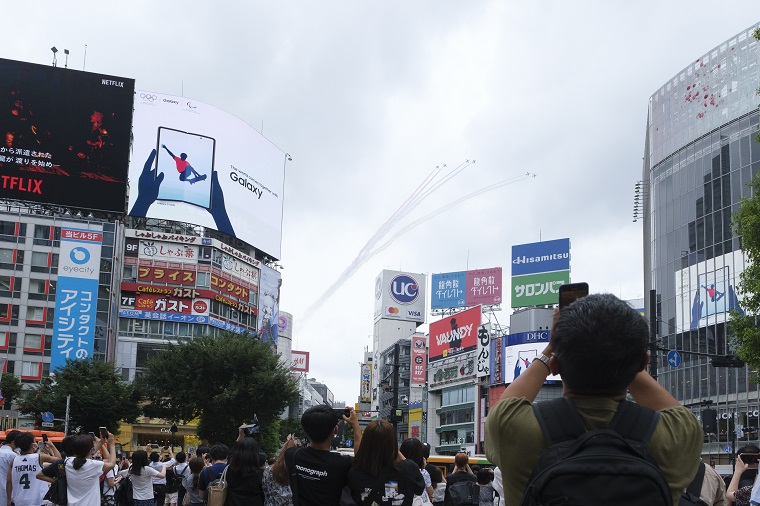 August 24, 2021 Blue Impulse flight for the Opening Ceremony of the Tokyo 2020 Paralympic Games (Shibuya Scramble Crossing)
The 56th Tokyo Metropolitan Government COVID-19 Monitoring Meeting was held.
Ahead of the Tokyo 2020 Paralympic Games Opening Ceremony, Japan's Air Self-Defense Force aerobatics team "Blue Impulse" flew over Tokyo.
Smoke lines in red, blue and green, the three colors of the Paralympic symbol "Three Agitos," were drawn in the sky.
Tokyo Photo News backnumbers